I feel like it might be a little late to start a TBR for autumn, but since I have just moved to the sunny climes of the United States South-East, where it very much does not feel like the British autumns I am accustomed to, the season has barely begun in my mind. I am half waiting for the turn of the weather, the chill that will warrant endless cups of tea and an excuse to read rather than go outside, but at the same time basking in the glow of 30 degree heat and endless sunshine, so I can't complain too much!
This is the first time I have publicly set myself some sort of reading goal, so it does heighten the pressure slightly. However, I also do think it is time I took stock of my bookshelf – virtual and otherwise – and line up some of the titles I want to get to reading in the coming months.
1. The Little Friend by Donna Tartt

Before this year, I hadn't read any of Donna Tartt's much-acclaimed novels. I don't know quite how I escaped it, but since reading and enjoying her other two, it only seems natural that The Little Friend would be next on my list.
2. Do Not Say We Have Nothing by Madeleine Thien

A good friend and fellow book lover recommended this one to me. We met in China and both love the country, so when I heard this was on the Booker shortlist 2016, I was very excited.
3. The End We Start From by Megan Hunter

This came up on my NetGalley homepage last week and it sounded enthralling … Set in a dystopian England mostly submerged in water, it was the talk of the London Book Fair this year. Let's hope it lives up to the hype.
4. Her Every Fear by Peter Swanson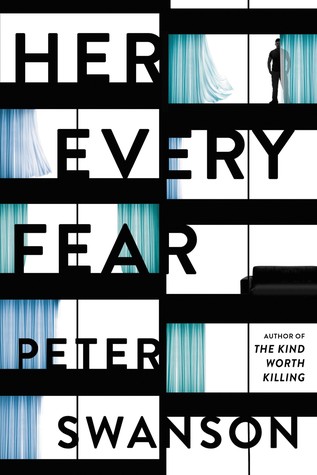 I loved The Kind Worth Killing, so I'm hoping Peter Swanson has pulled off another palm-sweating, intelligent thriller in this one.
5. Beijing Coma by Ma Jian

I've had my eye on this for a long time. Another novel set in China, though this one is slightly more recent history. Taking place during the student uprising of the 80s, The Telegraph called it a "landmark work of fiction" when it was published almost 10 years ago.
6. A Place Called Winter by Patrick Gale

I purchased this book last summer and, as silly as it sounds, couldn't quite bring myself to read it at the time because it has 'winter' in the title. I know. However, the glowing reviews mean that I can't keep away from it for much longer, and it'll soon be the season when such reading seems appropriate.
*
Well, there we have it – a modest goal but I'm sure there will be more NetGalley titles that have me clicking 'request', library new arrivals that I just can't stop myself from borrowing and of course the occasional (ahem) forage into an actual real life bookshop, where the smell of a brand new book is just too alluring.